How to reset or update your JRNI password
How to reset or update your JRNI password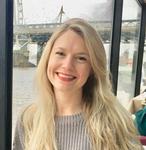 Updated by Tara
If you have forgotten your password to log into your JRNI account, or are logged in and would like to update your existing password for any reason, please follow the steps below.
Resetting your password
On your JRNI account login page, select the Forgot your password link.

Enter the email address registered to your account.
Select the Reset password button and a password recovery email will be sent to that email address.
Using the email link you can then create and set your new password.
Be aware: the password reset link within the recovery email expires after 6 hours. Once expired, you will need to follow the steps above again to receive a new reset link.
Updating your existing password when logged in
Once you have logged into your JRNI account, select your username from the top right.
Select Change Password, from the drop-down menu.
Select the Change Password button within your user settings section. 
Enter your current password, followed by a new password (and its confirmation) in the password fields.
Select the Update button to save your changes.

Troubleshooting & FAQs
You haven't received the password reset email
Check your Junk/Spam folders.
Contact to your IT team. If emails from JRNI aren't getting delivered to your inbox, they may need to enable/allow emails from the following domains @bookingbug.com and @jrni.com.
Your email address may not be associated with that JRNI account. Check that your JRNI URL on the login page looks as expected, and contact your account administrator to confirm you have been correctly set up with your email address.
You have been locked out of your account
For security purposes, you will have up to 5 failed attempts to log into your account before your access is locked - this lock will last for approximately 5 minutes. If after that time, you are still having trouble accessing your account, please contact JRNI Customer Support, who will be happy to help.