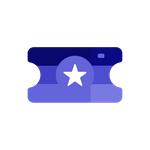 Updated by Ticket
JRNI Release Notes v7.17.0 - 14th June 2023
New Features
Customer notification preferences
We have added a new feature to our platform called customer notification preference. When customers book an appointment, they will be asked how they would like to be notified of their booking. Based on the preference set by the customer, the JRNI system will appropriately notify the customer using the preferences set by the customer.
Fixes
Platform
We changed the v5 Dates API call to include the total timeslots available, like the Dates API call for v1.
When a specific date closure was added in Studio for a location, it displayed incorrectly on the customer journey, which has now been fixed.
We fixed an issue with the Studio side panel not loading correctly.
We added a new API endpoint to support our ongoing work with Events.
Studio
The preview button in the branding theme builder showing wrong was showing the incorrect colour, which has now been fixed.
We had console errors when loading Studio which has now been fixed.