Adding attendees to existing and upcoming bookings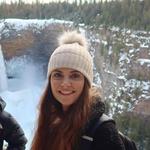 Updated by Rebekah Richards
You may wish to add additional attendees to a new or future booking. With JRNI Appointments, you can add additional attendees when creating a booking or when a booking has already been created.
Add attendees to a new booking
You can create a new booking by selecting New Booking on the calendar page or by selecting a time slot on the calendar.
Create a new booking as you would normally. At the third step in the process, you will get to the Select attendee(s) section.
Whichever customer is added first will automatically become the primary attendee for that booking. You can change this if you need to using the Make primary option within the window.
Note: Primary attendees can only be set when creating a booking. They will receive the booking confirmation and will have a customer record created for them if they are not already an existing customer.

You have the option to Search for an existing customer or Create new customer when adding an attendee. 
Search for an existing customer
Search for the existing customer by entering their name into the search bar. Once you have found the customer you can select their name and they will automatically be moved into the Attendee(s) section.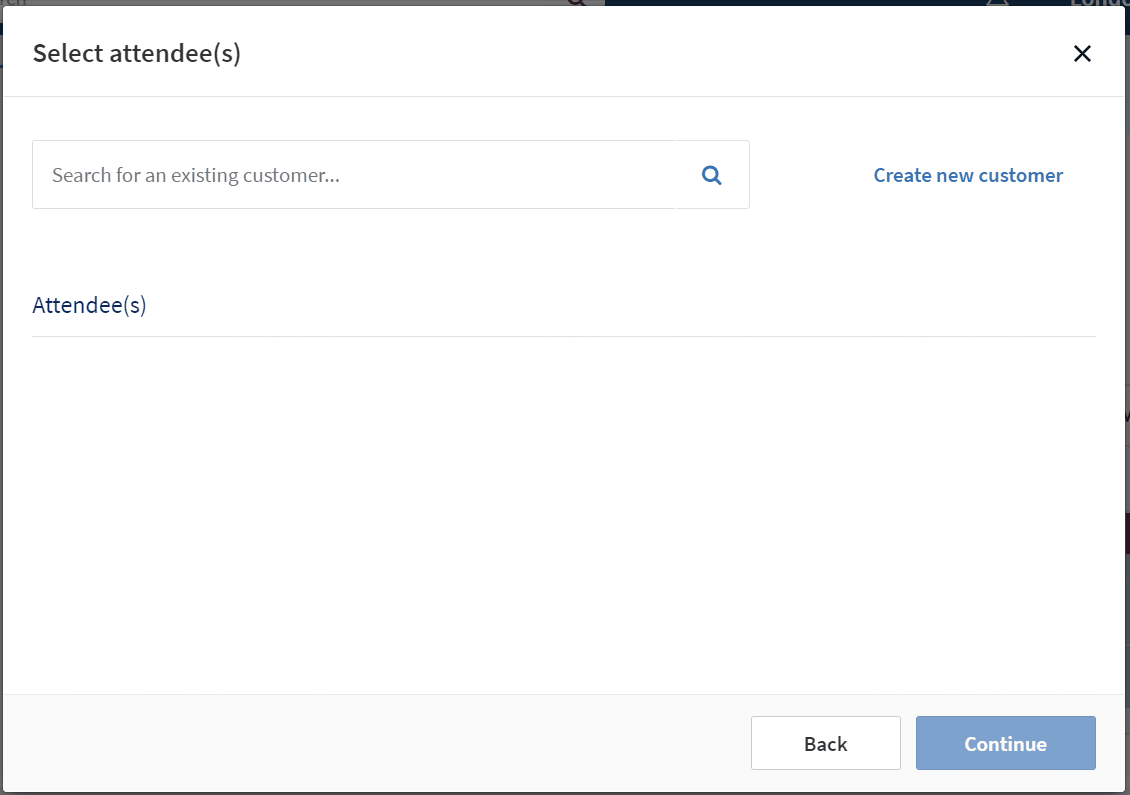 Create new customer
If a customer does not already exist within the database, you will need to select Create new customer. This can be found on the right hand side of the Select attendee(s) screen.
Once you select Create new customer, you will be shown some creation fields that you will fill with the customer's information and once completed you select Save and add which will add them to the list of attendees.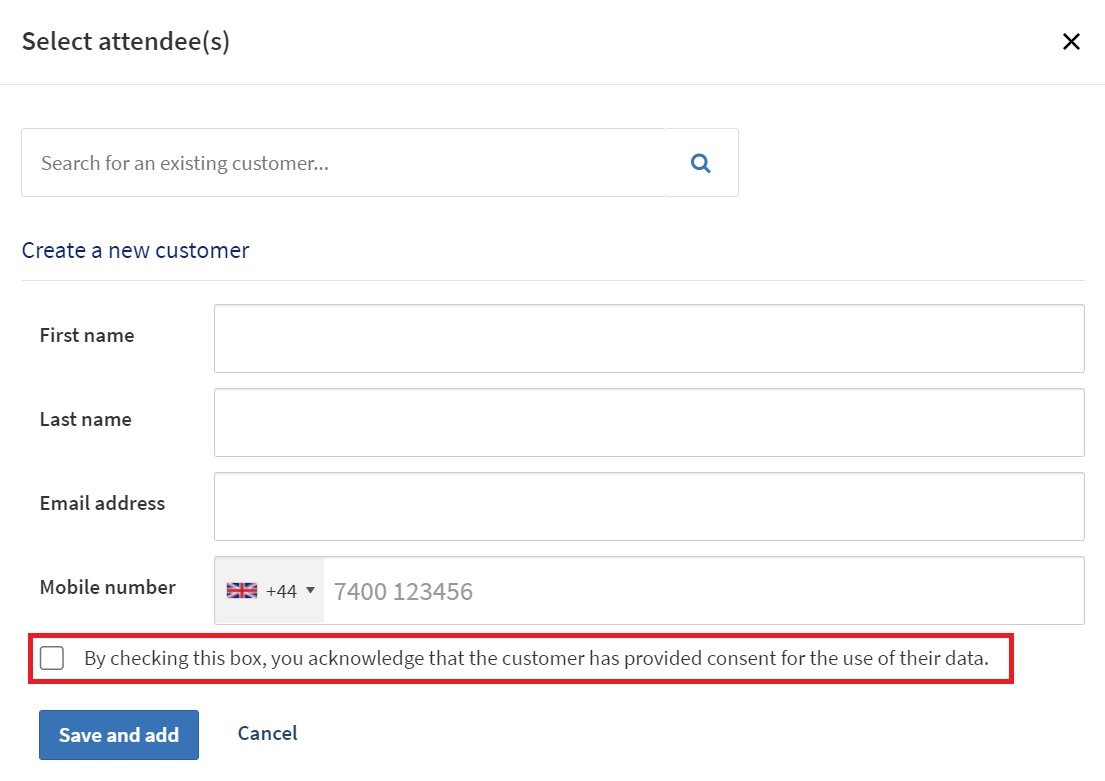 Note: You must check the consent box at the bottom of the creation fields in order to proceed. This allows you to use their data and then search for them as an existing customer in the future.
Add attendees to an existing booking
You may wish to add attendees to a booking that already exists within the calendar. Please follow the steps below to find out how.
Log into your JRNI account and select a child location.
Navigate to Home > Calendar. 
Using either the staff, resource, or agenda tab, find the appointment you would like to add an attendee to.
Select the appointment and select View booking.
Agenda view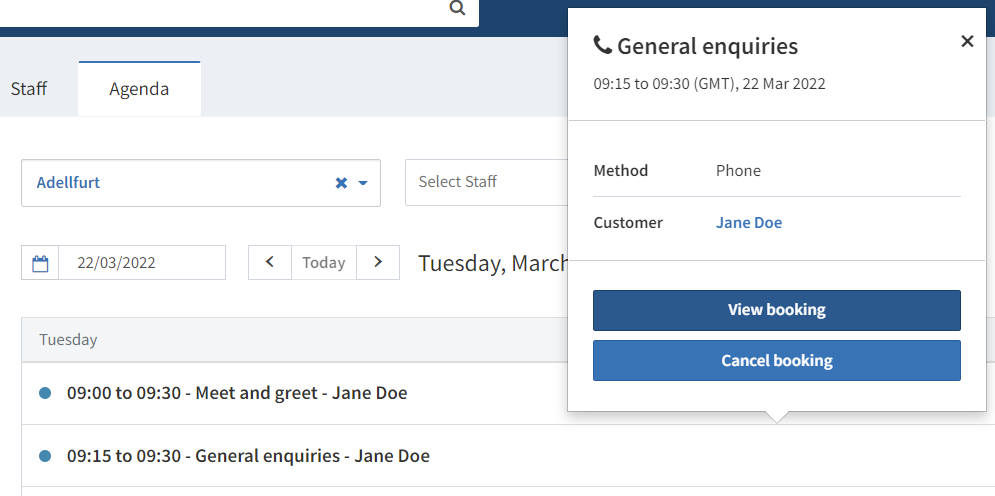 Calendar view (staff or resource tabs)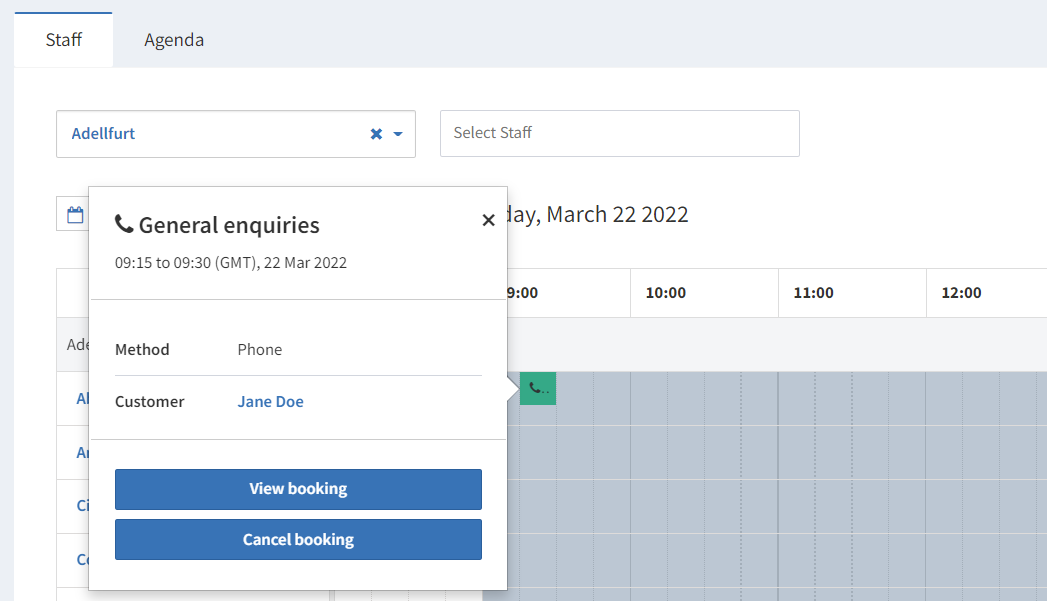 Next locate and select the Attendees tab within the booking profile.
Scroll to the bottom and select Add attendee.
Fill out the attendee's details (name, email, and phone number).
Select Add, and the new attendee will appear within the booking profile.
Note: Additional attendees do not receive email notifications about the booking and their details will not be saved within JRNI for use in future bookings.
Related articles
Still have questions?
If you have any further questions about adding attendees to existing and upcoming bookings, please contact JRNI Customer Support, who will be happy to help.