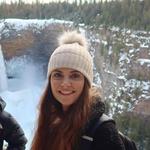 Updated by Rebekah Richards
Locations in JRNI allow you to manage your business at different levels. You can control an individual branch or view and make changes to all of your branches at one time (with parent level access).
How to access locations
Parent level
When you log into your JRNI account, you will be brought to a landing page that lists all of your individual locations. The information here includes the following for each location:
JRNI ID number (automatically generated by the system)
Name (the individual location name; for example, Oxford Street)
Address
Time zone
Reference (content that can be used to identify and search a location; for example, a reference to an API like api_ref123)
Note: References are fields that can be edited but only when logged into Super Admin (classic). References cannot be edited from Studio.
If you have a long list of locations, you can use the filter functionality to easily search by ID, name, or reference.

At the parent level, you can make changes that will filter down to all individual locations. This is good if certain information (e.g., services provided) is the same throughout all locations. 
Note: Refer to the
Parent and child level
overview article for more information on what you can do at different access levels.
Logging into a child level location
Find the location you want to log into and select the Login button on the right hand side, which will automatically take you to the Calendar page for that particular location.
From here, you can navigate to all aspects of the location in order to change settings, book appointments, and take more actions that are only applicable to that location.
Switching locations
Note: You can only switch locations when you have parent level access.
If you are already logged into a location and wish to switch to another location, follow these steps:
On any page within JRNI, you can select the drop down location button in the top right hand corner. This will show the name of the location you are currently logged into.
Select Switch location.

You can now search for the location you want to switch to, or Administer Parent to go back to the parent-level page that shows a list of all locations.
Related articles
Still have questions?
If you have any further questions about locations, please contact JRNI Customer Support, who will be happy to help.