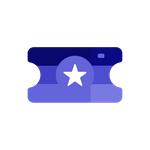 Updated by Ticket
JRNI Release Notes v7.18.0 - 26th June 2023
Fixes
Platform
We fixed an issue with sending staff notifications when the booking status changed.
Studio
Updated the copy on the main info header for the Journey Builder.
We have now exposed the Bulk Importer on the child location of the company.
We moved the step title in the journey builder in the side navigation.
We now support deleting a branding theme in the brand builder.
Pressing enter while focusing on the branding theme name field refreshes the page without saving the configuration.
We have disabled the continue button until the Save action is complete for an existing customer.
Customer Journey
We have made changes to our customer journey to support the migration over to Google Analytics 4 (GA4).