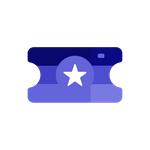 Updated by Ticket
JRNI Release Notes v7.23.0 - 31st July 2023
Fixes
Platform
We had an intermittent issue when certain tried to edit and save their schedules.
The Events API now returns the timezone and the locale for the event in the API response.
We had an issue with the adding additional staff attendees feature, which has now been fixed.
Deleting and uploading the same image was not getting uploaded to the Event.
On the customer journey, we had the payment page showing the "This field is required" message, even before providing any value.
We made cosmetic colour changes across our classic platform to follow the JRNI branding theme.
Studio
We have added support for English(UK), English(US), French (France) translations for the new customer journey builder.
We made significant authentication improvements for builder and branding APIs.
We have added support in the builder where you can configure to skip the location/ or service selection if it is a single occurrence.
Customer Journey
We had an issue with the slot URL parameter not calling times API correctly.
We made changes to display the studio-uploaded event image in the customer journey.