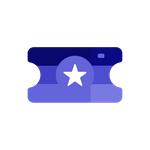 Updated by Ticket
JRNI Release Notes v7.20.0 - 5th July 2023
Fixes
Platform
We have updated the font and colour scheme of Events to follow the same as JRNI Appointments.
We renamed 'Spaces' to 'Spaces Filled' in our Events product.
We now support creating events at a parent company, which are available to edit and use at the child locations.
The bulk importer now supports the creation of bulk single events.
We added an API that allows access to get an event & its landing page config.
Studio
Fixed an issue where the branding theme font page did not load when opened in a new studio session.
Fixed several issues around uploading a custom font in the journey builder.
We made some navigation and UX improvements to the Branding theme builder.
We improved the store opening hours for the call centre application.
We fixed issues where the incorrect journeys were being loaded in the builder.