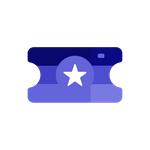 Updated by Ticket
JRNI Release Notes v7.6.0 - 29th March 2023
Fixes
Customer Journey
We added additional information so an asterisk indicated that required fields are better explained.
Booking question answers did retranslate when changing the language on the confirmation page, which has now been fixed.
If a resource address is set on a resource, then we now display the resource address on the review and confirmation page.
Studio
We fixed an issue with price rounding on a service.