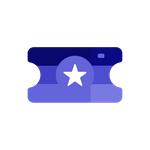 Updated by Ticket
JRNI Release Notes V7.15.0 - 1st June 2023
Fixes
Customer Journey
We added the company's timezone to store opening hours for better visibility.
Studio
The call centre application showed the store opening hours incorrectly, which has been amended.
Fixed an issue where opening hours on the location step of the booking journeys were not displayed correctly for Call Centres
We fixed an issue with editing and saving customer information while creating an appointment for the customer.
We added the 'Preview' banner to the customer journeys when it is open in preview mode.
We added the 'Publish' button to the journey builder, which publishes the customer journey.
We took customer feedback and updated the colour scheme to tone down the colour in Studio.
We have added custom text and translations in the new customer journey builder.
We fixed an issue where when adding notes to a booking, it was re-assigning the appointment to another staff member.
We fixed a number of caching issues when a journey was being published through the builder.
Platform
We updated the APIs on our Looker integration to v4 of their API.
We made changes to how the position of the queue is calculated in our Queuing product.
We fixed an issue where the time and date of the appointment weren't displaying correctly on customer notification emails.