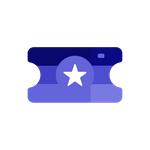 Updated by Ticket
JRNI Release Notes v7.5.0 - 16th March 2023
Fixes
Studio
We have created a new branching theme for the new customer journey builder.
We are now sending the mobile_prefix in the checkout API endpoint.
Platform
We created an internal job that searches for double bookings on the platform.
We added more logging & metrics for the BatchExternalBlockJob.
A booking is created before any payments are taken even though the setting to require immediate payment for the booking is set to true.
We have fixed the 'Reservation Failed' error when adding a prepaid booking.