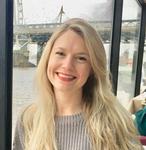 Updated by Tara
Introduction
The JRNI Zoom integration is designed to allow JRNI customers to connect appointments created in their JRNI appointment booking platform into Zoom by also creating a Zoom meeting for each appointment as it is made. To use Zoom integration please speak to your account manager via sales@jrni.com.
Booking Process
When a new booking is made, the JRNI application calls the Zoom 'Meetings' API to create a new meeting. This is done out of process and done after the appointment is made such that if Zoom access is down, then it does not fail to create the booking and the Zoom meeting can be created later.
Joining the Meeting
To join as a staff member (host)
When the booking has been created, a staff member will have to navigate to the calendar, select the booking and click on "Join Zoom Meeting."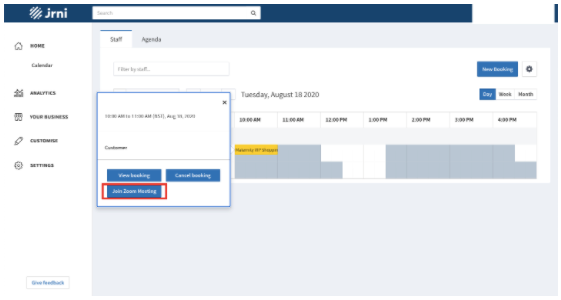 The Staff member will now need to click on "Join Zoom Meeting." This will open a new tab where the zoom meeting will open, customers will then be able to join, and the Service/Event can begin.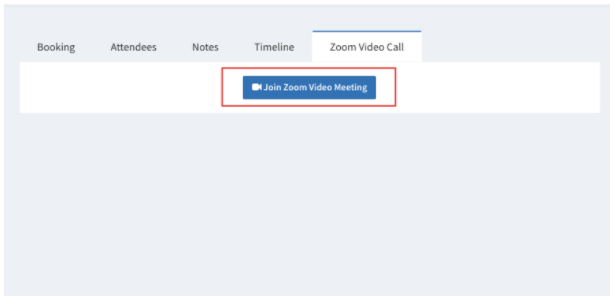 To join as a customer
After the booking is made the customer is emailed a link with an amend/cancel link. Inside that confirmation will be a link to join the Zoom meeting. JRNI securely links to the Zoom meeting with the password, which will launch Zoom. This means that only the desired customer can join the meeting and the ID and password cannot be guessed by a third party. (Please see an example below.)

When the customer clicks the link, a new tab will load up Zoom. The customer will see the below screen until the staff member (host) starts the Zoom meeting on their side.