Using the Basic Dashboard
Using the Basic Dashboard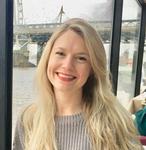 Updated by Tara
JRNI Analytics Basic gives you a snapshot of key metrics for your business. Explore real-time data through a dashboard overview, reports, visualizations, and access to predefined CSV extracts. 

Locating Analytics Basic
Login to your JRNI account.
Click Analytics on the left-hand menu and select Basic from the dropdown.

Browse each of the Bookings tabs to view available visualizations, or;
Click the CSV Reports tab to generate and download from a selection of reports.
Booking Visualizations
The JRNI Basic Dashboard gives you a visual overview of bookings, broken down by the following:
Bookings by Day
Bookings by Location
Bookings by Service
Bookings by Status
Bookings by Channel
Cancellation Rates
Generating and downloading CSV Reports
Generate a new report:
Click the CSV Reports tab.
Click View under Reports.
Click one of the available report types you wish to generate.
Click Create next to a specific report.
Enter a date range for the report and click the CSV button.
Your report will now generate and appear in the Saved Reports section.
Download a report:
Click the CSV Reports tab.
Click View under Saved Reports.
You'll see any previously generated reports listed here.
Click Actions > Download next to the report you wish to download.
CSV Report Types
The Basic Dashboard has several preconfigured visualizations and downloadable reports, based on date ranges you select. These include:
Bookings reports:
Bookings by Service
Bookings by Resource
Bookings by Staff
Single Appointments
Events
Customer reports:
User reports:
Still have questions?
If you still have questions about using JRNI Analytics Basic, please contact JRNI Customer Support, who will be happy to help.